The park
(Click here to see a park map)
Our adventure park has been created to practice physical and fun activities with a lot of adrenaline.
Every course is different with different technic levels and different heights. That's why our adventure park is opened to everyone : from the youngest to the oldest !
The park has various activities :
1 tree to climb
5 courses for adults with growing difficulties (of the easier to the most difficult)
2 courses for children (easier and lower)
2 trampolines
The safety above all !
The security on our park is maximal. Every adults is equipped with an EPI (individual protection equipment which is composed with a harness, a pulley, tethers and carabiners). This EPI has a great quality and ensure an optimal security.
We have decided to use a unique secured system (carabiners called ''smarts'') to our high up activities to prevent falls.
For children, we use an unbroken line which allows them to do the courses safely, without any danger of fall.
We are always present !
If you have a problem, we are always here to help you, ready to perform.
-> The park has ecological toilettes
-> For more quietness, we advice you to come in the morning at 10 am or beginning of the afternoon
The park adheres to the SNEPA (National Labor Syndicate of playground park)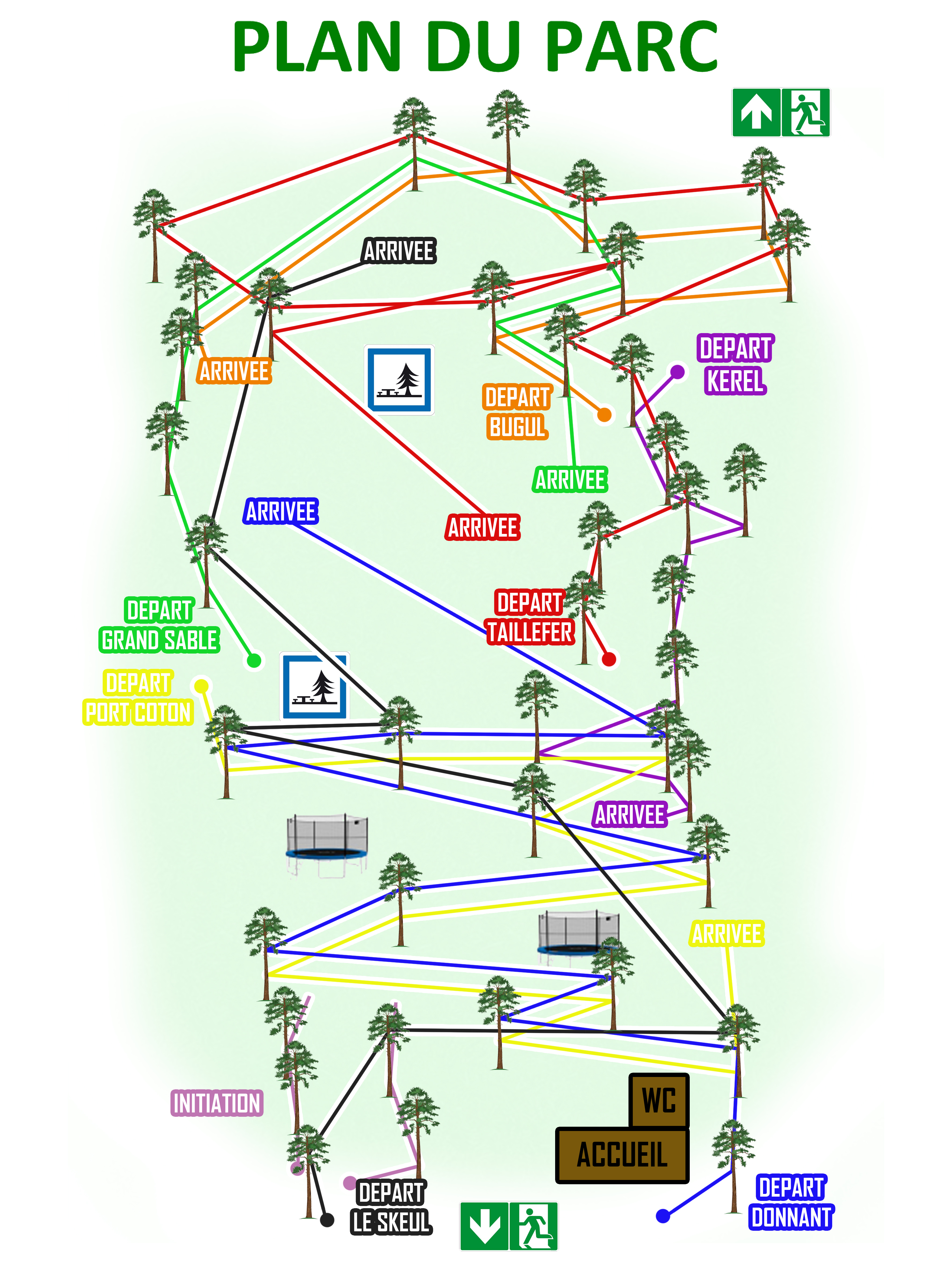 ...